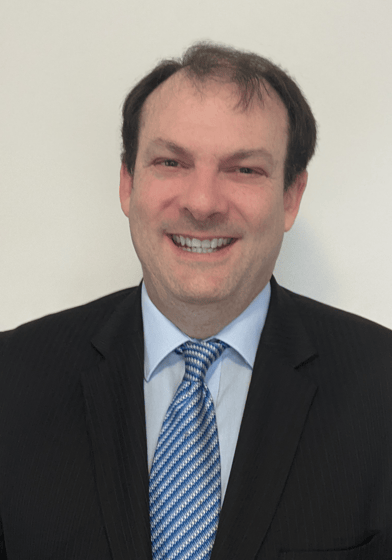 Sean Flood

BA (UNSW) LLB (UTS)
Admitted as a legal practitioner in 1997
Admitted as a barrister in 2004
Email: seanflood@kaloolachambers.com
Tel: (02) 7906 8483
Delivery Address: P.O. Box 15 Enmore, Eora Nation, NSW 2042
Areas of Practice

Appellate
Criminal Law
Inquests and Commissions of Inquiry
Professional disciplinary hearings in the NSW Civil and Administrative Tribunal
Sean is a highly experienced barrister with extensive advocacy expertise, particularly in the area of criminal law. He has a strong reputation in conducting lengthy and complex jury trials. Sean's expansive advocacy practice sees him appearing in a diverse range of jurisdictions including the NSW Court of Criminal Appeal, Supreme Court of NSW, District Court of NSW, Local Court of NSW, NSW Children's Court, and the Drug Court of NSW. In addition to his criminal practice, Sean appears in the NSW Civil and Administrative Tribunal in professional disciplinary hearings in the Tribunal's Occupational Division.
As is apparent from the select cases listed below, Sean has appeared in a number of high profile cases involving diverse areas of the criminal law including Copyright offences, child grooming, people smuggling, fraud and Australia's largest ever cocaine importation conspiracy. Sean is what other barristers sometimes call a "senior junior". He appears almost exclusively unled, including in appeals, and often appears with a more junior co-counsel due to the complexity of the matters that he appears in.
Panel Memberships

Legal Aid NSW Appellate Crime Barrister Panel
Legal Aid NSW Supreme Court Bail Applications Panel
Legal Aid NSW Indictable Barrister Panel
Legal Aid NSW Complex Barrister Panel
Legal Aid NSW Summary Crime Panel
Legal Aid NSW Child Crime Panel
Commonwealth DPP External Junior Counsel Panel
NSW Crown Solicitor's Office - Inquiries and Criminal Law Division
Health Care Complaints Commission
Select Cases
Cressel v DPP (Cth) [2021] NSWCCA 26: Sentence Appeal.
Australian Health Practitioner Regulation Agency v Dr Hickman: Prosecution of psychologist for professional offences. See Armidale Express 30, 30 December 2020.
Huynh v DPP (Cth) [2020] NSWCCA 202: Conviction Appeal.
DPP (Cth) v Whale: Trial of a driving instructor for an internet sex offence. See news.com.au, 16 July 2020.
DPP (Cth) v Piras & Derley [2020] NSWDC 28: Sentence proceedings in major drug importation involving undercover police operation. See Sydney Morning Herald, 6 December 2017.
DPP (Cth) v Geraghty, Majdalawi, Thompson, Willcox & Wren: Australia's largest ever cocaine importation. Five month trial conducted as one of NSW first e-trials. See Sydney Morning Herald, 29 February 2020.
Rogers v DPP (Cth): District Court Severity Appeal of partner of ex-Border Force Commissioner convicted of misleading a corruption inquiry. See Canberra Times, 21 October 2019
Scahill v DPP (Cth) [2019] NSWCCA 190: Conviction and Sentence Appeal for Money Laundering offences. See Sydney Morning Herald, 23 November 2018.


Bahrami v DPP (Cth)

[2017] NSWCCA 8: Conviction Appeal for organised people smuggling offences. Appeal based on allegation of jury bullying. See Sydney Morning Herald,14 February 2017.


DPP (Cth) v Al Bagdhadi
: One of Australia's first trials prosecuting an individual for running an illegal Pay TV network. See
Sydney Morning Herald, 9 August 2017.

DPP (Cth) v McIntosh
: District Court trial of a man accused of child sex and pornography offences. See Sydney Morning Herald, 24 March 2007.